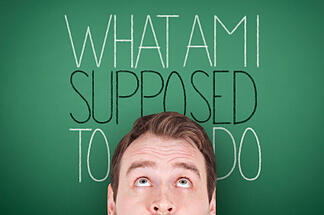 Starting your own law firm can be exciting. It can also be a bit overwhelming.
In this article I will review a few of the things you need to keep in mind, or actually do, when you start your law firm.
Legal Entity
When you start a business of any kind, one of the first decisions you need to make is the type of legal entity you will be formed as.
You have a few choices, but only one or two actually make sense, from a legal, accounting and tax as well as an operational point of view.
If you are alone, and do not expect to initially have a partner, you can form as a C-Corp, and S-Corp, a single member LLC or a Partnership or a Sole Proprietorship.
If you want to be considered anything but a Sole Proprietorship, you need an Employer Identification Number or EIN.
EIN
An Employer Identification Number is really the corporate equivalent of a Social Security Number. It is used to allow companies to set up payroll. It will allow you to set up bank accounts that are separate from your personal accounts.
This simple chart will help you understand if you should have an EIN. In most cases, it is a good thing to set up, even if you don't have employees.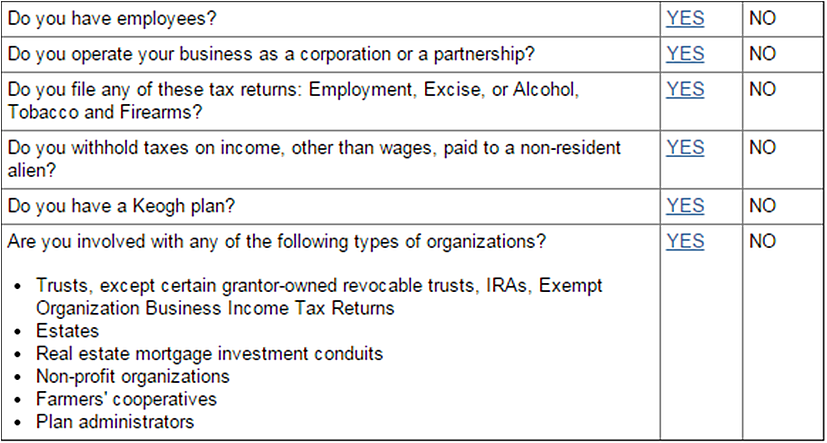 Set Up a Bank Account
You will immediately want to set up a bank account for your law practice, one that is separate from your personal accounts, and will allow you to manage the cash flow, including receiving money and paying bills.
Set Up Accounting and Bookkeeping
As a business you will want to stay on top of your cash flow, assets and liabilities. In order to do this effectively, you will need to set up, or have an accountant set up, a system of record for the transactions of your firm.
Quickbooks for lawfirms is one type of accounting software that is perfectly suited for small to midsize law firms. There are others as well. You have to select the one either you feel most comfortable using, or that your accountant uses.
The main point is that from the start, you are able to see at a glance, how your business is performing. The only way to do this is monthly accounting and reconciliations, supported by a decent reporting system. Most of small business accounting software will allow you to do both.
Payroll
You may have a small staff right from the start that requires you to set up a payroll system that pays your employees, manages your payroll tax liabilities and helps ensure you don't miss any important payroll related deadlines.
You can try to do your own payroll, but it is not suggested. If you don't account for your payroll tax liability properly, on a state and federal level, you run the risk of turning a modest tax liability into a compounding debt of taxes, penalties and interest.
Additionally, you may be thinking that because you only have one or two people on your staff, that you can do your own payroll. The truth is, the very first person you set up for payroll, is the toughest. The reason is, no matter how many people you pay, they must be set up properly. Once that first person is set up, the rest, if you have more, are easy to set up,
Estimated Tax Payments
The government, state and local, likes to get paid the taxes due them throughout the year. As such, and because you are no longer having taxes withheld from your W-2, you will need to establish estimated tax payments so that you are sure not to incur interest and penalties on earned income when your taxes are filed.
Employee Benefits
Whether you are on your own, with a partner or two or have a staff, you need health insurance and employee benefits.
Employment law is a very complex subject because you have to account for all the different types of benefits you need to offer based on the category of employee on your staff. Like payroll, it is important that you set up your employee benefits properly, and not something you want to do without the help of a qualified expert.
Employee Procedures and Processes
If you are going to have a staff, you will need to consider training, employee manuals as well as carefully crafted policies and procedures.
Your staff needs to know what you expect, and you need to be sure they are on the same page as you.
Marketing
When you start your law firm, you have to consider a few things. One of them, if you are coming from Big Law is, that you are not going to collect a pay check every two weeks. What that means is that you are responsible for finding your own clients, providing services they need, and collecting for services rendered.
With that, you will have to do a few things that will help you market your firm in the short term.
Have someone design a decent website for you. It will be tempting to save a few dollars and do this yourself. Resit the temptation. Use the time you save to get out into the community and meet people.
Find a way to get some office space, whether it be your own, or some shared space with other professionals.
Spend a few dollars supporting a local charity or other nonprofit. Sponsor a banner at your local high school football game. Give legal lectures to groups who need your advice. The point is, get out and get involved.
Don't worry as much about SEO as you do about getting out an meeting other lawyers and community professionals.
Join a local BNI chapter
Join a local Lawyer Networking group
Other Resources
Find Health Insurance if You Are Self Employed