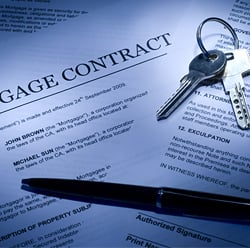 When you work for a real estate law office, your responsibility for handling the money held in escrow during the buying and selling process is accompanied by a list of legal requirements. In addition to the vast array of clients and associated duties and appointments that keep you busy throughout the day, balancing ledgers may take a backseat.
Because state regulations require specific financial accounting and bookkeeping from lawyers, we encourage you to schedule a consultation with us at Ann Irons, CPA, LLC. We will take over your bookkeeping responsibilities, so you can focus more on your relationships with your clients and less on accounting data entry.
Escrow and the Detailed Regulations
In Massachusetts, the law requires lawyers to perform a three-way reconciliation of the money held for a client at least every 60 days. These funds include escrow, trust, IOLTA, and estate accounts. According to the State Bar Association, real estate lawyers must determine the sum of all individual client ledgers and the bank charge ledger. This total must be reconciled to the balance in the check register, which should be identical. The check register should then be reconciled against the bank statement, to ensure there have been no errors along the way.
Let Us Ease Your Daily Schedule
When you have phone calls to make, appointments to keep, and several other entries in your daily schedule, the responsibility of reconciling your client records to your books to your bank account is a timely process. Overlook one single cents and the painstaking process of looking through our check register, the bank chargers ledger, bank statements, and your clients' ledgers may simply become overwhelming.
At Ann Irons, CPA, LLC, we are experts at balancing the books. We also happen to have advanced expertise in identifying discrepancies, and finding and correcting errors quickly and accurately. Allow us to provide you with our bookkeeping services. Our team will handle the daily, weekly, and monthly financial records. We will enter the numbers into QuickBooks, setting up a simple system that you can easily use and access on your own. We will track all funds and complete the required three-way reconciliation in a timely manner, so you can turn your attention to more pressing daily matters.
Streamlined Reporting
In addition to reconciling client ledgers, bank charge ledgers, and the check register, the state requires lawyers to maintain records of these reconciliations. While you are allowed to use any method, whether you choose handwritten bookkeeping or the use of a computer, regulations state you must be able to reproduce the record in a printed, hard-copy form. With over a decade and a half of experience as a CPA, providing her services to the "Big Five" accounting firms, Ann Irons' bookkeeping approach is comprehensive and seamless. Our team will use current software for the most efficient creation of reconciliation reports. By creating an organized system for tracking all of your financial activity, completing a clean, error-proof reconciliation report within moments is all yours.