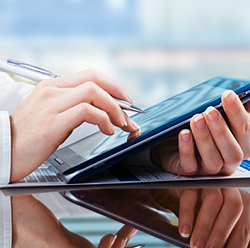 There are two things you need to do if you are a lawyer running a law practice. One, you need to deliver outstanding legal services. The other, you need to make sure you run a profitable business. These two things are often at odds with each other.
Our job is to help lawyers with the business of law, so you can focus on the practice of law.
As part of our monthly bookkeeping and tax services for law firms, we will:
Create and manage your chart of accounts

Analyze and account for transactions

Set up and manage accruals

Post transactions to the general ledger

Balance bank accounts

Prepare the trial balance

Prepare financial reports

Analyze transactions for discrepancies

Prepare and monitor budgets

Manage and report on cash flow

Post journal entries to the general ledger

Close the current periods books

Set up and pay your estimated tax payments if needed

Process your payroll

Process and pay your payroll taxes
Do you need Escrow Accounting?
If you conduct real estate transactions, you are under obligation to manage the related escrow funds appropriately. Failing to do so can have consequences that include:
Losing the ability to practice
Losing the trust of people that provide you referrals
Enormous fees and penalties
Diminishing the credit score of your clients
We specialize in performing three way reconciliations for Real Estate Attorneys or Law Firms that provide real estate services.
Why a CPA?
Choosing to work with a CPA ensures you receive the quality accounting service you need for your personal and professional finances. You may find yourself asking, "Why a CPA over other financial professionals?"
A CPA, or a certified public accountant, is an accountant who has taken and passed the Uniform Certified Public Accountant Examination. In Massachusetts, a CPA must complete a bachelor's degree and a year of experience, or a graduate degree.
In addition, CPA's must take 80 credit hours of updates and taxation classes every two years to renew their licenses, which means your accountant is up-to-date on laws and codes.
The main point is, anyone can call themselves a bookkeeper and balance your check book. Only a CPA has the skills to make sure your law firm is as profitable as it can be.