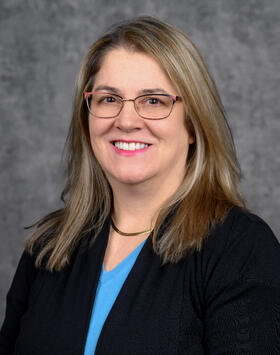 Ann Irons' personal philosophy focuses on strong experience, integrity, and commitment to service above all else.
With a master's degree in taxation from Bentley College in Waltham, Massachusetts, and a bachelor's degree in management with a concentration in accounting from the University of Massachusetts Boston, Ann Irons is a certified public accountant (CPA) with over 25 years in the CPA industry and three decades of overall work experience in financial services.
Her interest lies in providing comprehensive accounting and tax services to small business, as well as tax preparation for both small businesses and individuals. While she has been in business for herself since 2002, she has over thirty years of experience in a variety of arenas within the financial industry. Ann has worked with the "Big Five" accounting firms and has the expertise to work efficiently, while switching gears conceptually between a wide variety of clients. She provides the highest quality of services to each client she serves, and believes in forming trusting, long-lasting relationships. She will speak with you over the phone, or sit down one-on-one, so our team has a detailed understanding of your personal financial goals and needs. Ann will present you with options, and will collaborate with you to determine the services that provide the best fit for you or your small business.
In addition to offering services that suit the needs of a diverse base of clients, Ann is dedicated to continuing professional education, which allows her to provide precise, relevant work every single day. She is as invested in adhering to her profession's code of ethics as she is to keeping close ties with her network of colleagues. This provides her with the ability to deliver quality work while easily consulting with an extensive list of experienced professionals to match every client's unique set of needs.
Beyond her desk, Ann is active in the local business community through the following memberships and involvement:
Member of the American Institute of Public Accountants (AICPA)
Member of the Massachusetts Society of Certified Public Accountants (MSCPA)
Former Treasurer of Medway Community Farm, Inc., a local nonprofit farm
Former VP of Granite Networkers (a chapter of BNI MA)
Former Treasurer, Director and volunteer coach of Bellingham Soccer Association
Former Director and member of the Bellingham Business Association
Has published her article in well-regarded industry publications, including Banker & Tradesman
Whether you require assistance with your personal tax preparation, comprehensive business consulting, accounting, tax preparation for your small business, assistance with international tax preparation, payroll, or bookkeeping for your business, Ann looks forward to meeting you and providing you with the financial accounting and tax services that will allow you the sigh of relief you deserve.