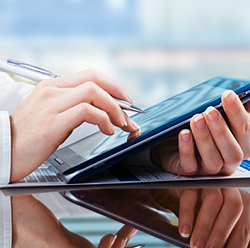 There are two things you need to do if you are a lawyer running a law practice. One, you need to deliver outstanding legal services. The other, you need to make sure you run a profitable business. These two things are often at odds with each other.
Our job is to help lawyers with the business of law, so you can focus on the practice of law.
Quickbooks for Law Firms
When you are running a law form, keeping track of your daily transactions is essential to ending the year with the greatest amount of profit and an approachable experience during tax season. However, a variety of obstacles may stand in your way. The most obvious one is time.
You don't have, and really shouldnt be spending your time doing accounting work.
We will happily work with your software, but prefer and specialize in working in QuickBooks. We offering the following options:
Short-Term Projects:
We will get your books up-to-date and organize your QuickBooks or other files.
Ongoing Projects: Our team will work with you regularly, daily, weekly, monthly, or as we agree is appropriate for your business
Escrow Accounting for Law Firms
We specialize in performing three way reconciliations for Real Estate Attorneys or Law Firms that provide real estate services.
If you conduct real estate transactions, you are under obligation to manage the related escrow funds appropriately. Failing to do so can have consequences that include:
Losing the ability to practice
Losing the trust of people that provide you referrals
Enormous fees and penalties
Diminishing the credit score of your clients

Tax Preparation for Law Firms
We offer full tax planning and preparation services so you can focus on the success of your career or your law firm, while we handle the paperwork and the details.
Our team works to strengthen your advisory team or to work as your primary financial support system. With a responsive, proactive approach, we communicate regularly with you throughout the year to take the burden of planning off of your shoulders.
You do not have to find yourself deep in piles of paper with a calculator and a tax return on tax day, or scratching your head while you attempt to use tax software that falls short of your needs. Allow Ann Irons to navigate tax laws for you, while answering all of your questions, for an easy, punctual tax season.

Accounts Payable for Law Firms
Even if you are the sole employee of your business, you work with a variety of other companies, using their goods and services to support your own. Forgetting to pay one company or accidentally paying twice can throw off your bank account as well as your financial outlook. Because we are accustomed to tracking payments, setting up streamlined organization systems, and knowing where to look for holes when the numbers don't add up, taking advantage of our CPA accounts payable services can truly take a load off of your mind.
Once we have set up a streamlined system for tracking your accounts payable, you can enlist our services for sending the payments out on your behalf. Because even fixed costs change over time, and monthly payments are not always identical, leaving this process in our hands ensures bills are paid in the exact amount on time, every time. Additionally, we will track every payment so you can focus on your sales. If you use our accounts payable services in conjunction with our tax preparation and payroll, we will also see that your employees are paid on time. We track every cent that leaves your bank account and monitor every potential deduction, so tax day feels like just another wonderful day.

Accounts Receivable and Billing for Law Firms
Every law firm is happy to see money coming in. However, even if that process simply included money flowing directly into your bank account, you would still benefit from professional bookkeeping services, so that you always have an accurate reading of your available funds.
As varied as your outgoing money may be, your income likely appears in steady streams from certain sources and more sporadically from others. Just like you receive statements in the mail or email, as a small business owner, part of your job is sending out and tracking invoices, either through the mail or virtually, and ensuring you collect on services rendered or goods sold.
We will help you set up an accounting system for managing and tracking payments, so you know when income is due, when it arrives, and whether it is late.
Our team will provide you with financial advice regarding optimal due dates and payment amounts that maximize your liquid assets. For example, billing for every client on the first of the month may not be to your advantage. Then again, spreading income out without a discernable pattern can cause confusion. Our goal is to create a solid, organized process that benefits your monthly and yearly income.

Payroll Processing for Law Firms
When you own a
law firm (small business)
, if you have even one member on your staff, you are responsible for payroll. This may sound like a simple concept, but this individual exchange brings with it a variety of complexities you may not have considered. Whether you bring our team on for a short-term project that helps you set up your payroll, or if you choose us to provide you with long-term payroll services, you will quickly appreciate the benefit of your decision.
Placing even a single employee on payroll immediately grants you a vast medley of responsibilities. Allowing professionals to take over this task will allow you to focus on other more pressing aspects of your business that can make or break your success from day to day. Consider the following benefits of hiring a professional payroll service:
We know the payroll requirements of local, state, and federal agencies
Our team knows how to handle withholdings
We will handle the reporting and depositing of payroll taxes to the appropriate agencies
You save time, energy, and money by delegating this responsibility to a qualified team
We will create a streamlined approach to payroll, either with our own services, or will monitor the payments made by a third party
We offer a variety of bookkeeping services to our clients, because we know every small business has different requirements and goals. We offering the following payroll service options:
Small Business Payroll

: We will provide payroll services for you, including mailing out checks to your employees and tracking all payments

Third Party Payroll

: We will work with an outsourcing company, to track their services and input the accounting information into

Why Outsource Your Law Firm Accounting?
You or a business partner no longer has to double up, performing your job while performing the work of a CPA
We will reconcile all of your accounts, including bank accounts, loans, and credit cards
We have expertise that allows us to foresee potential issues and stop them before they occur, while solving existing problems
Our team knows the questions to ask and how to find and replace missing financial information
We communicate one-on-one with our clients for a personal relationship to build long-term trust