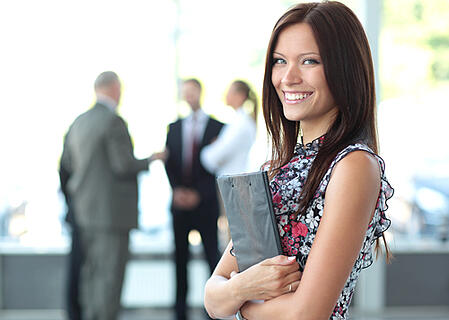 Despite recent initiatives by the Small Business Association, entrepreneurs from across the country still face significant challenges in securing a loan for their small business. Only a small percentage of loan applicants actually secure approval. For everyone else, tracking down capital proves more difficult. The California Reinvestment Coalition recently conducted a study of small business owners and small business loans in the state of California. The results? Let's just say that it doesn't look good for female entrepreneurs, says Ann Irons.
Irons, a CPA in Bellingham, MA, points out that while the study focused only on small businesses in California, the results are fairly representative of other states. Since 2007, the numbers of small business loans granted to female-owned businesses has plummeted by 70%. Because competition for funding is so tough, even a financially secure entrepreneur will not likely be approved for a loan. Lenders often cite the age of the business as a reason for denying a loan, which obviously presents challenges for female-fronted startups. Five years seems to be the standard, but this varies in different areas of the country.
Two Things Female Entrepreneurs MUST Do Before Applying for Loans
Women seeking funding for business ventures can take steps to improve their chances of securing a loan. According to the Business Outreach Center Network, disorganized finances are a huge deal breaker. A lending services manager with the BOCN claims that financial and accounting matters are one of the two most important criteria for loan approval. "You can have the most brilliant idea in the world, in the most promising market, but it means nothing if you cannot manage your money," she says. The second most important factor is whether you, the applicant, have a clear plan of action outlining the specific ways in which you will use the loan money if approved. A vague or unclear statement of intent sets off red flags and makes lenders more reluctant to approve your loan.
Accounting and Reports for Female-Owned Business
How can you demonstrate to lenders that you have control over your company's finances? Ann Irons offers a few basic guidelines:
Provide copies of all applicable financial statements for multiple years, if available. At minimum, you must be able to present your balance sheet, cash flow statements, and income statements.
Present all statements and receipts in chronological order
Include invoices showing a history of timely, consistent payment
Given the importance of these documents and details, it only makes sense to enlist the help of a Bellingham CPA who has extensive accounting experience. Ann, who has worked for the "big five" accounting firms, will help you to demystify the complexities of financial statements. She will explain the details and definitions thoroughly so that you feel confident presenting them to a prospective lender. Small business owners in Bellingham, MA also trust Irons and her team to sort and analyze all financial and accounting information from day one and beyond. For example, she can recommend appropriate accounting systems, or she can demonstrate how best to implement or transition from one system to another.
Improve your ability to secure a small business loan in Bellingham, MA. To learn more about small business finance and taxes, or to schedule an appointment with Ann Irons, CPA, LLC, contact us at 508-966-0700.