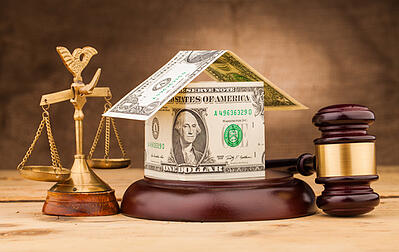 One of the most challenging aspects of accounting for real estate lawyers involves managing escrow accounts. Neglecting to check and re-check escrow transactions can bring on time-consuming, expensive problems that affect your clients as well as your reputation.

Steps to Take to Prevent Violations
If you choose not to outsource your escrow accounting functions, you'll need to be especially vigilant in managing your books. One way to create accountability is to document, document, document. For example, you might record a case or file number somewhere on the face of payment received in the form of a check. Make a copy of the check, and attach to it your deposit slip and the receipt from the bank given upon depositing the funds. If you write a check for any reason on behalf of a client or their account, take a moment to record the relevant case number or file on the face of the check.
When performing a reconciliation of accounts each month, you may find it helpful to designate a single folder in which you can store any document related to the account. For example, you might include a monthly bank statement, a copy of deposited checks and their respective deposit slips, and photocopies of any checks that you ended up canceling altogether..
We have also found it helpful to keep a folder for bank reconciliations. The folder should include the following items:
Cases that have not been paid in full
Your monthly three-way report
A detailed list of all adjustments, check registers, and any checks that remain outstanding
All relevant file ledgers and receipts
Note that paper documents are not always needed; depending on which you state you practice law in, it may be sufficient to keep electronic copies of these documents. Electronic documentation is helpful because it is easier to organize and store, especially if you have a small office space that cannot accommodate large filing cabinets.
Consider Outsourcing Escrow Accounting Functions
The complexities and stringent requirements for escrow accounting can be overwhelming, especially in a smaller firm without an in-house accountant. If you are unsure of the best practices and current regulations regarding trust accounts, consider entrusting your legal accounting to a professional who has experience in the field of real estate law.
About Your Bellingham Escrow Accountant
Questions about escrow accounting for real estate lawyers? To learn more about our accounting and tax services, or to schedule a meeting with Ann Irons, CPA, LLC, contact us at (508) 966-0700. We proudly serve law firms, businesses, and individuals based in Holliston, Bellingham, Woonsocket, Medway, Milford, and the surrounding areas.