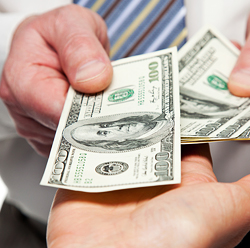 Every bsuiness is happy to see money coming in. However, even if that process simply included money flowing directly into your bank account, you would still benefit from professional bookkeeping services, so that you always have an accurate reading of your available funds.
Collecting and Managing Receivable Payments
As varied as your outgoing money may be, your income likely appears in steady streams from certain sources and more sporadically from others. Just like you receive statements in the mail or email, as a small business owner, part of your job is sending out and tracking invoices, either through the mail or virtually, and ensuring you collect on services rendered or goods sold.
We will help you set up an accounting system for managing and tracking payments, so you know when income is due, when it arrives, and whether it is late.
Creating Your Calendar
Our team will provide you with financial advice regarding optimal due dates and payment amounts that maximize your liquid assets. For example, billing for every client on the first of the month may not be to your advantage. Then again, spreading income out without a discernable pattern can cause confusion. Our goal is to create a solid, organized process that benefits your monthly and yearly income.
Ann and our team will take a detailed look at your finances, as well as a projected look at your financial goals for the end of each week, month, and year, to assist you in reaching both short- and long-term financial achievement marks.
Distribution of Funds
Have you given your clients multiple ways to pay you? Do you offer them accessible means of payment that make it into your bank account quickly and securely? One of our goals is to shorten the time between the moment you send out your invoices and the arrival of those funds in your account. We can approach this by setting up online invoicing that includes a link for clients to follow for immediate payment. Whether you choose one or several payment methods, we will perform the legwork according to your goals.
Our accounts receivable services also focus on appropriate distribution of incoming monies. For example, a single payment that arrives in your bank account may need taxes withheld. Different payments may require depositing in different bank accounts. A particular amount of payments are required monthly to cover your expenses and pay your employees. We take every single aspect of your monthly cash flow into consideration while we sort out and organize the accounting side of your business. We will set up a QuickBooks file for consistent tracking as well as accurate account reconciliation.