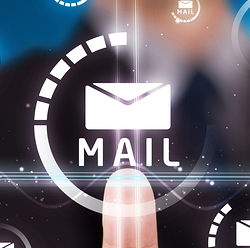 Owning your own business is awesome, but it is also time consuming. There are a lot of things to stay on top of.
With technology moving at lightning speed and your calendar packed full of more than you imagined possible, the last thing you have time for is sorting your mail.
Between mail that looks important but is irrelevant to finding a way to file your mail efficiently, tracking upcoming payment due dates, as well as entering incoming check amounts, you could use some professional assistance.
Rest assured, the combined spread of dates as well as money that is coming in and out is our specialty.
Opening Your Mail
When you're running a small business, letting your bills, bank statements, and incoming payments stack up for even two days – in addition to the other aspects of your business that you must monitor on a minute-to-minute basis – means you're already behind. In the meantime, your paperless statements are filling up your inbox and your books are behind and rarely reflective of your current financial status. This makes financial forecasting and making important decisions for your company nearly impossible.
At Ann Irons, CPA, we provide mail sorting services. You can trust in our expertise and feel comfortable that you have spent face time with the individuals opening your mail. Our sort mail services include:
Bill Paying
Scanning and Uploading Bills and Documents for Record-Keeping
Creating of Payment Reports for Client Approval
Virtual Filing
Gone are the days of all mail coming directly from the mail truck to your place of business. We recognize that some of your bills, payments, invoices, and bank statements may exist wholly through internet sites and your computer files. Ann and our team will sit down with you to draw up a comprehensive plan to keep your books in order while accounting for every penny. We will set up a new QuickBooks company file or add to your existing files to create a streamlined process that you can access with ease.
Payments and Reports
Between tracking your mail and looking at your fixed and variable costs, we will also take care of your payments for your business. In addition to creating an organizational system we can both use for filing records of all involved paperwork, we will enter all information into QuickBooks.
Our team will also draw up reports according to our agreed upon time period. We prefer for our clients to regularly sign off on payment reports to keep them informed of every decision we make, and to ensure we address changes as they occur.