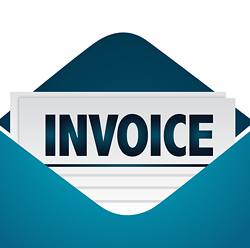 Even if you are the sole employee of your business, you work with a variety of other companies, using their goods and services to support your own. Forgetting to pay one company or accidentally paying twice can throw off your bank account as well as your financial outlook.
Because we are accustomed to tracking payments, setting up streamlined organization systems, and knowing where to look for holes when the numbers don't add up, taking advantage of our accounts payable services can truly take a load off of your mind.
Bill Sorting and Organization
Some of your bills come in regularly through the mail. Others appear in your inbox, which may include more than one email account. Certain bills require payment once monthly, while others are not quite so consistent. Some payments remain static while others vary, making automatic payments difficult. Ann will sit down with you to collect a comprehensive list of your accounts payable. Once we have uncovered every stone, Ann will set up a categorized system that will work for you whether you use our accounting services for a short- or long-term period.
Making Payments
Once we have set up a streamlined system for tracking your accounts payable, you can enlist our services for sending the payments out on your behalf. Because even fixed costs change over time, and monthly payments are not always identical, leaving this process in our hands ensures bills are paid in the exact amount on time, every time. Additionally, we will track every payment so you can focus on your sales. If you use our accounts payable services in conjunction with our tax preparation and payroll, we will also see that your employees are paid on time. We track every cent that leaves your bank account and monitor every potential deduction, so tax day feels like just another wonderful day.
Detailed Decisions
Our goal is to help optimize your business and your profit. As a CPA, Ann knows how to maximize your payment choices, so your business runs smoothly every week and every month. Paying your own bills and entering the data in your QuickBooks files is time-consuming as it is. However, when you need to shift the date you plan on making a payment because of a delay in your accounts receivable, we will be there to make the call so your finances remain in order. Removing yourself from accounts payable means you spend less time with a calculator and calendar in hand. You will always remain abreast of each decision, as we consistently provide you with financial reports.