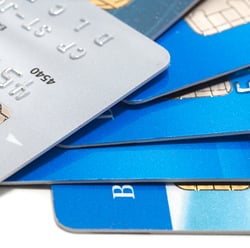 As a small business owner, you likely have several accounts for that you utilize for different parts of your business. Perhaps you have an account you use specifically for expenses, like gas and postage. Maybe you have separate accounts for different types of clients.
Whatever the case, we can help you streamline your daily accounting processes with account consolidation.
What Is Account Consolidation?
Account consolidation is a process through which we move and gather all of your accounts into a single, centralized point of access. For example, if you have a variety of accounts with different banks, or have opened up separate accounts at a single bank, you will be able to access everything at one time.
What We Do
We will speak with you over the phone or sit down with you for a conversation regarding your accounts and any other sources of income or savings, such as investment accounts. Our team can help you choose a bank that offers attractive fees. If you would like to look into investment options, we will work with you to meet your needs, so you can increase you profits and start saving wisely. As a team of CPAs, our allegiance lies with you, so you can rest assured that we will match your preferences, whether you are just starting out or if you have been in business for decades.
Account Consolidation Benefits
You may have become so accustomed to signing into multiple accounts during the day, from email to banking, that you haven't even given a second thought to how this may affect your business. When your cash flow is divided among a variety of accounts and banks, you may be paying a pretty penny in monthly fees that you could be putting into your business. You can also decrease your incoming mail by expecting a single statement, which makes sorting mail less of a chore.
Visiting different physical banks when you need to speak to a customer service member in person or signing in to multiple accounts wastes time and can easily lead to confusion. Accounting consolidation can make your daily, weekly, and yearly accounting much easier. Consider the following benefits of accounting consolidation:
Streamline your access to your accounts, so you only have to sign in to one online location
Reduce fees by housing all of your accounts in a single bank
Visually track your finances in one step, rather than attempting to compare multiple accounts and sets of numbers, for easier account reconciliation
Reduce your chance of error by seeing all of your financial information at one time
Save time, reduce paperwork, and password confusion
Set yourself up for an easier tax season by allocating all of your funds to a single location